Waiting for apple's approval
---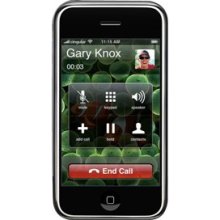 For couple of weeks I was very busy. After wake up from sleep I just open my laptop and start study till end of  night, beside my main job. My study was  about Objective C and iPhone Application development. Last 4 days, I got more pressure. I developed a dictionary application for iphone. Basically a dictionary engine. In my student life I developed the same thing using Java for J2ME platform. I completely rewrite that for iphone. I'm amazed that iphone supports SQLite3 that makes the query engine easy. In j2me I've to search on flat files.
I really like the Objective C language, if you've good basics on Programming and OOP it'll not take much time to understand Objective C language. Specially if you know C, C++ and Java than it will take not more than 2 weeks to fully understand the language. And Cocoa framework with XCode IDE is a nice way to develop iPhone app. Objective C 2.0 language is much better than C++, it supports OOP, encapsulation, polymorphism, protocol (named interface in other language like Java) and some cool features like categories (implementing methods to existing class without subclassing).
The certificate system looks confusing at first time, its mandatory otherwise you couldn't load your developed application or test your application in your iphone/ipod touch.
One thing is really boring that after submitting your applications in apple store, you've to wait for unknown time like 2 weeks to 3 months for approving your application. I already submitted 5 applications in the store among them 1 is free and 4 others are paid. Now I'm waiting for apple's approval. 🙁 Whatever beside my web career I'm enjoying my part time hobby programming in iphone technology.
Books/tutorials helpful for learning Objective C, iPhone
Must read apple's documentation like Objective C Primer, Cocoa Dev Center