Rewind 2011 & Happy New Year 2012
---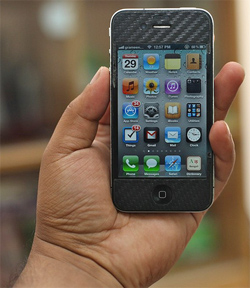 Firstly I want to say sorry to my blog readers because I didn't publish much article about facebook app development in 2011. Because I was very busy for my job, life and honestly said I was not an active facebook web developer in 2011. In computer science algorithm and data structure subject we learned "Time space trade off". That means if you need faster solution you've to use more space and vice versa. This is happened in our life also. If you invest some time in a work you definitely have to  leave some time in other works.
Whatever I'm writing this post to inform my friends and blog readers about my activity in 2011
I had been doing web application development job (part time) via oDesk for a US client. I worked almost 1 year for him. I used CodeIgniter framework, MySQL workbench, SpringLoops, and Twilio Communication Service API to integrate voice and sms in his project. We worked in a team and my role was managing the project and team, implementing API, make the web app structure, design database and deploy on server.
I joined in a Berkely based US company as a Sr. Software Engineer where my role was to manage and develop iOS application. But I left the job after 3 months. Its really tough to do job late at night, because there is a 12 hours difference between Bangladesh and US. So their morning is night in here.
In 2011, I was fully concentrated on Objective C, XCode and iOS applications development. That year was very successful for me. I learned many things of iOS game and application development. I learned Tile based game development, box2d physics engine based game development and all about cocos2d framework based 2D game development. My wife all time supported me by designing graphics for my games and apps and providing continuous support. I published some major updates of some of my apps. The success is all of my free iOS apps downloaded more than 1 Million times via all iTunes Store. And people updated my free apps more than 1.5 Million times. And the average feedback of my apps is 4.0 out of 5.0.The success was not come in a day. Sometimes I worked more than 16 hours in a day. And sometime I didn't work any time 🙂
I also fully moved to github for all of my public code hosting.
I updated my bike from Bajaj Discover to Yamaha Fazer during the middle of the year 2011.
I was thinking to join for higher study, and thinking to move Malaysia for my MSc. I attended IELTS Academic Module exam and achieved Band 6.5 score(listning 6.5, Reading 6.5, Speaking 6.5 and Writing 5.5). I was little surprised for my writing score and I realized that my academic writing is not good, so I've to improve it more :S
Near the end of the year I updated my camera from Nikon D5000 to Canon 5D Mark II.
And I'm consulting with a professor in Malayisa and looking for opportunity to join any university to study MSc by Research.
I believe to spend time happily. And I all time try do that. And I'm very thankful to Allah (God) that he helped me by giving success.
In 2012, I still want to move Malaysia to complete my MSc by Research. Please pray for me. Additionally I'll try to write more technical post in my blog. I've also some plan to develop some new iOS applications and games beside my part time Web application development job. I wish all of you a:
Happy New Year
2012