How I work from home
---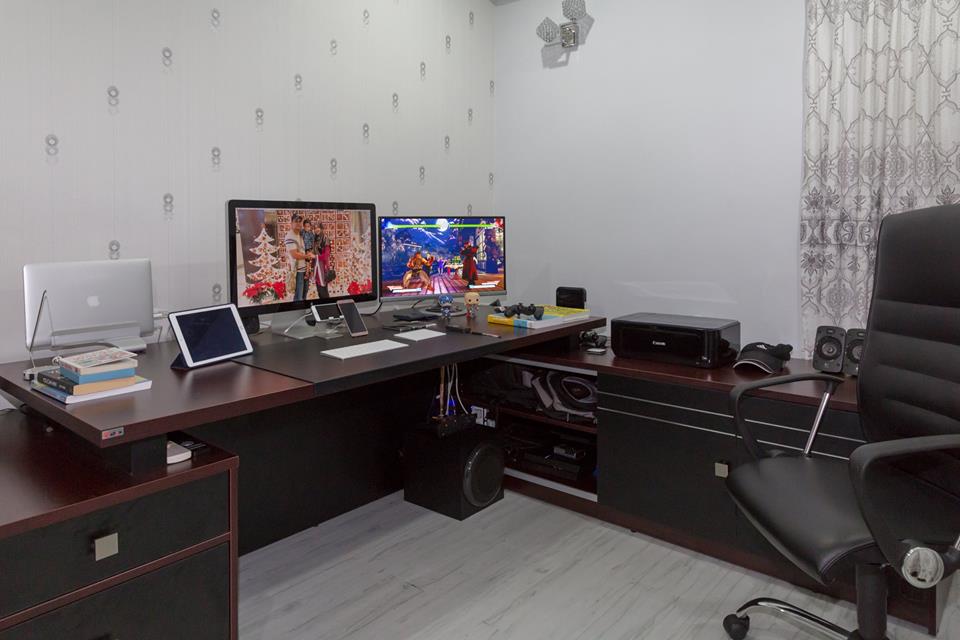 My Home Office: Since 2009 I work from home and I always wanted to make my home office perfect for me. It was finally possible after I bought my own condo recently, I used one medium size room decorated for my office.
I bought a long L shaped table, where I can put everything I needed, There is a 15 inch Macbook Pro, powered to my 27 inch Apple Thunderbolt display. Another 27 inch ASUS HD display connected with my Playstation 4. I have a 5:1 surround speaker sometimes I listen music. A Canon printer, 2 SAMSUNG phones, 2 iPhones and 1 iPad.
I also bought a nice bookshelf where I can put more things beside books. Outside 2 windows I can see beautiful natural scenery. My condo is in 3rd floor, and my room is located corner side. Finally I made my dream true with a nice home office.
How I Work: I have a remote team in Ukraine, who works with me in different projects. Sometimes I work solely on a single project. Sometimes I hire freelancer for different tasks. I don't have any permanent staff, all work in project basis. This helps me to carefully invest in mobile apps as mobile apps business is very challenging and risky. There is no way to make sure that your next app will be hit in market.
As long as I love doing this and can survive, I will continue, I don't think much about future, I just want to be happy and enjoy my life.
Tips for new mobile apps developer: Its very tough now a days to make completely unique idea, but it may possible to improve existing ideas. So if you can do that, do it, don't think much. Some of my hit apps I developed casually not thought much before development.