Frustrated About New AdMob Merged with AdSense
---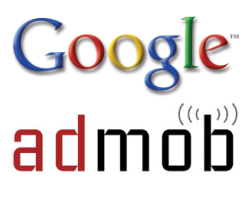 Yesterday I first saw the message "We have launched a new version of AdMob! Upgrade Learn more" at the top of my AdMob dashboard. When I click Upgrade I redirected to a new page, where I see I can't login because 7 years ago my google account's corresponding adsense account was disabled for invalid activity. Then I visited there new admob featured page to learn more about whats new.
My first disappointment was, as the New AdMob merged with AdSense, so the payment policy is followed by the AdSense. As a result, when you upgrade the new AdMob, you can no longer get your payment via Paypal and Wire Transfer. The only available options are EFT which is in very limited countries, Cheque (the old way) and for some countries Western Union.
I had been using AdMob since 2010 when I was in Bangladesh, 2012 I came in Malaysia. So for Bangladeshi users they can only get payment by cheque from the new Admob, and in Malaysia we can get payment via Cheque and Western Union. Personally I don't like both options at all. I don't like to go banks every month for this. In Bangladesh, there is no paypal so I used to get my income via Wire Transfer from AdMob. In Malaysia sometimes I used Paypal and sometimes Wire Transfer. But if I upgrade to the new AdMob, both options gone. What a shame!
Fortunately I yet not upgraded to new AdMob, and I really don't want to upgrade. I wish Google will consider at least Wire Transfer as an option in outside of US. I really wonder if Apple, MMedia, MdotM and lots of other companies have no problem to send income via Wire Transfer, then why Google don't want to use that option. This is shame for such a big company (Google).
I don't know if in near future Google will force all the AdMob users to upgrade to the new system, until then I'll continue to use. But if Google force, then I may continue to user their ad mediation system but may leave the admob advertise system in my apps.
For more about new AdMob: https://support.google.com/admob/v2/answer/2772061