Beginning of my career
---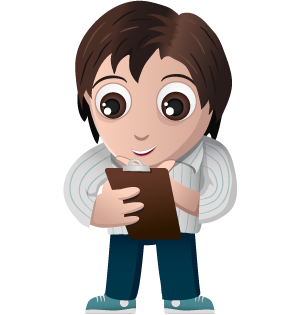 After long days I'm writing this post. Though my blog is very popular for facebook related tutorials, but this is not anything related to facebook or php. This is about me and beginning of my career.
I think every programmer should learn different languages and work in different platforms. You can ask me why? If you work on PHP backend development for 5 years, you will become an experienced guy and will earn better income.
So why you'll invest your time for other language and other platform?
Because it will give you a good taste of programming and you'll enjoy yourself. I'm not telling you to leave PHP development and move to other platform, I'm just telling you to make some extra time from your regular job and work in different platform or technology.
In my student life I learned and worked on the following languages:
C, C++
These were the first languages I learned in my student life. C is called the mother of all language. After learning C in the 2nd semester I learned C++. And I fall in love to the beauty of this language. I always submit ACM problem solutions using C++ and STL library of C++.
Java 2
In 5th semester I took this course in my study and I fall in love Java language also. I found many similarities between C++ and Java and most of the people told me that Java 2 actually copied OOP features from C++.
I was a fan of Java language in my student life, I still love Java but for last 3 years I didn't work on any project of Java. I love Java so much that I read every page of "Java 2- The complete reference by Herbert Schildt and also "Java 2 How to program by Deitel & Deitel" in my student life . I also read 3~4 books about j2me in my student life. In 2007 I created my own site FTechdb.com to sell my developed j2me mobile phone applications and I earned a good revenue from there. In 2008 when I completed my B.Sc of Computer Science  & Engineering, nobody gave me a job for java. Even no once called me to interview for their company as a java developer.
2 of my popular j2me applications:
Super FX-Ball  (clone of popular dx ball game)
C#
In my last semester 2007 my friend and me took a university project that we developed using C# language with related API. That was a SMS based desktop application. When we learned C# we found its completely copied the feature of Java with little twist. But whatever it gave us different taste of programming.
About my professional career:
PHP, MySQL, JavaScript, HTML, CSS
My professional career started as a web developer in 2008, my salary was 8000 BDT that means around 100 USD per month. I was not happy about that salary but I had no choice, because no one gave me better job. I interviewed some well known software company in Dhaka like "Tiger IT BD" but I was refused. Whatever, I took that small salary job and I was feeling a pressure to earn more. Why? Because I need good income to marry my lover. So I became very serious and was learning PHP, MySQL, JavaScript, HTML, CSS, CodeIgniter framework, jQuery library everything related to Web. And finally I took decision to participate Zend Certification exam, so I prepared myself and passed the exam May 5th, 2008 and became a Zend Certified Engineer.
I was 5th ZCE and youngest at that time in Bangladesh, so it impacts a recognizable value in my career, and I got a very good job with better salary in a Bangladeshi Company named Trippert Labs, Inc. I am also grateful to Hasin Hayder brother because he made this happen and gave me the opportunity to work with him. In late 2008 he joined another company named i2we, inc. and in December 2008 I also joined there by the reference of Hasin Hayder brother. And I worked with Hasin bro more than 2 years in i2we, inc. He is highly expert, experienced and real guru of web technology. I learned many things from him. By the way I married my lover in the middle of 2009 🙂
Help others to get help from God
I'm a muslim and I believe in Allah (HE IS God the one the most unique). I started my blog in the beginning of 2009 by the inspire of Hasin brother. My blog become very familiar for facebook related tutorials. Why? Because I work on facebook applications more than 2 years and I share my knowledge with others. So that people can follow my solution to solve their problem. I'm not regular in my writing but I wish to write regularly and now a days I'm not actively working on facebook. But still I try to share my knowledge with others.
Now what different ?
From 2009 I was involved part time freelancing via my blog and freelance sites. And I've a high profile in oDesk. My clients are happy because I'm honest and dedicated to work on their project. Never think client's project as different rather think that project is your. Only then you can do best work and your client will become happy.
In late 2010, one day Trivuz bro showed me why Mac is better than windows. I suddenly felt I should use mac and develop iOS applications as I already inspired about iPhone. So I purchased MacBook Pro and iPod Touch and later iPad.
Objective C
At first I became afraid to see this language syntax. But I was studying and after some weeks I learned that language very well. Objective C is a beautiful language based on C. If you're really a good programmer and know OOP well its a matter of time to expert on this language. By the way "nothing goes unpaid". My j2me applications development experience helped me on iPhone applications development, C++ experience is helping me to work with Box2D physics engine to make 2D game.
I developed several applications using XCode, Objective C and also now I'm fascinated about 2D game development using Objective C based Cocos2D framework. My wife is helping me on the graphics design part of the iOS applications.  You'll see all of my iOS applications and games from here iThinkdiff.net
3 of my popular iOS applications and 2 game:
What else?
I quit my regular job from i2we, inc. in December 2010. I still working as a part time freelancer  and currently working in a  startup web project, I'm the architect and lead developer of that project. Currently my hourly rate is around 23~30 USD per hour for web development. In rest of the time I work on my personal iOS applications. So I haven't quit my web development job, I'm just making extra time to take different taste of programming on different platforms.
I've a plan to apply for immigrations in Australia, Canada or any well known country in near future. So I'm looking for job/sponsorship before I apply.
And I like my bike, I'm learning guitar by video tutorials and also I've some fascination about photography. I'm enjoying my life with my family, my friends and you (my blog readers). Thanks for reading my blog posts. You (blog readers) are my friend and you made my blog useful.