Stop spending in advertisement in long run and focus on ASO for user acquisition
---
Doing mobile app development and business since 2010, I experimented many different marketing things for user acquisition. Mobile app advertisement is one of them where I invested very good amount of money and got mixed result.
There are many ways to market mobile app. But fundamentally there are 2 major division:
Free Marketing
Paid Marketing
Free marketing can be anything you don't need to spend money but time only. It can be, word of mouth, social media share like facebook, twitter etc., personal blog post, app store optimization / ASO.
Paid marketing can be anything where you need to spend some money, like advertisement, Press Release, article on paid sites, etc.
I will not describe each of them, but in this article I am going to share the experience I got between Facebook Ads and ASO keywords optimization.
When I launch a new app I do both free marketing and paid marketing for user acquisition. But if you monetize your free app by showing in app ads, then the most important thing is to have user retention. That means, users regularly use your app.
If you have blockbuster app, suddenly got huge amount of users like Angry Birds game, then you'll earn good amount of money from advertisement in single shot. Because this kind of game or app users play for a finite time and then delete. But I am concerned about app which are not have success like angry birds but a normal app then how to get more users and convert them to money.
So in my experience, for some of my most popular apps I used to pay 25~40% revenue on advertisement in Facebook Ads and some part in Google AdWords. The result is very good, within my budget I got regular new users and it seems my app is ranking good as well.
But one day, I noticed in Facebook Analytics, that says, users acquisition by Facebook ads has very low user retention. And this is the big problem for my apps.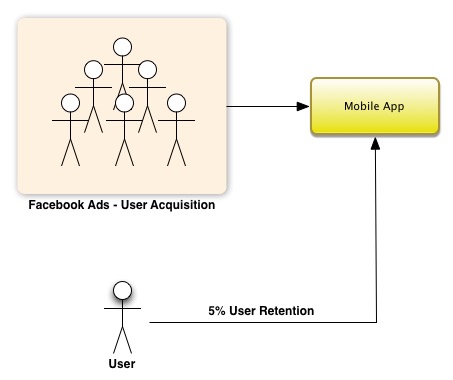 Low user retention means, low in app monetization by ads so low income. For example, if you paying 10 USD for 100 users and you're earning 2 USD among those users, you're losing 8 USD in this strategy.
For initial investment it may be okay, but for a moderate success app this strategy is not good, at least in my case I lost money by this way.
So what is the alternative solution, how can I able to get more users?
Well, it was late when I become much aware about Mobile ASO / App Store Optimization. Basically what we do, we provide good screenshots, basic description, some guessed keywords and sometimes some localized description. But system changed long ago and constantly changing.
For example:
Suppose your app name is "How I become happy"
And your app keyword's field doesn't have any "to" keyword
Suppose most of the users search "How to become happy"
This is a long tail keyword searching example
So in most cases your app will not show in the top. In my case I found, my app was not showing at all because of one "to" keyword missing.
After I fixed it the problem solved. I added a "to" keyword in the keywords field, and now my app is showing in top list when someone search like this.
So for few weeks I studied different materials about ASO, studied from many resources in internet, used some sites like Mobile Action, Sensor Tower. After few months, applying ASO this is the result downloads per week: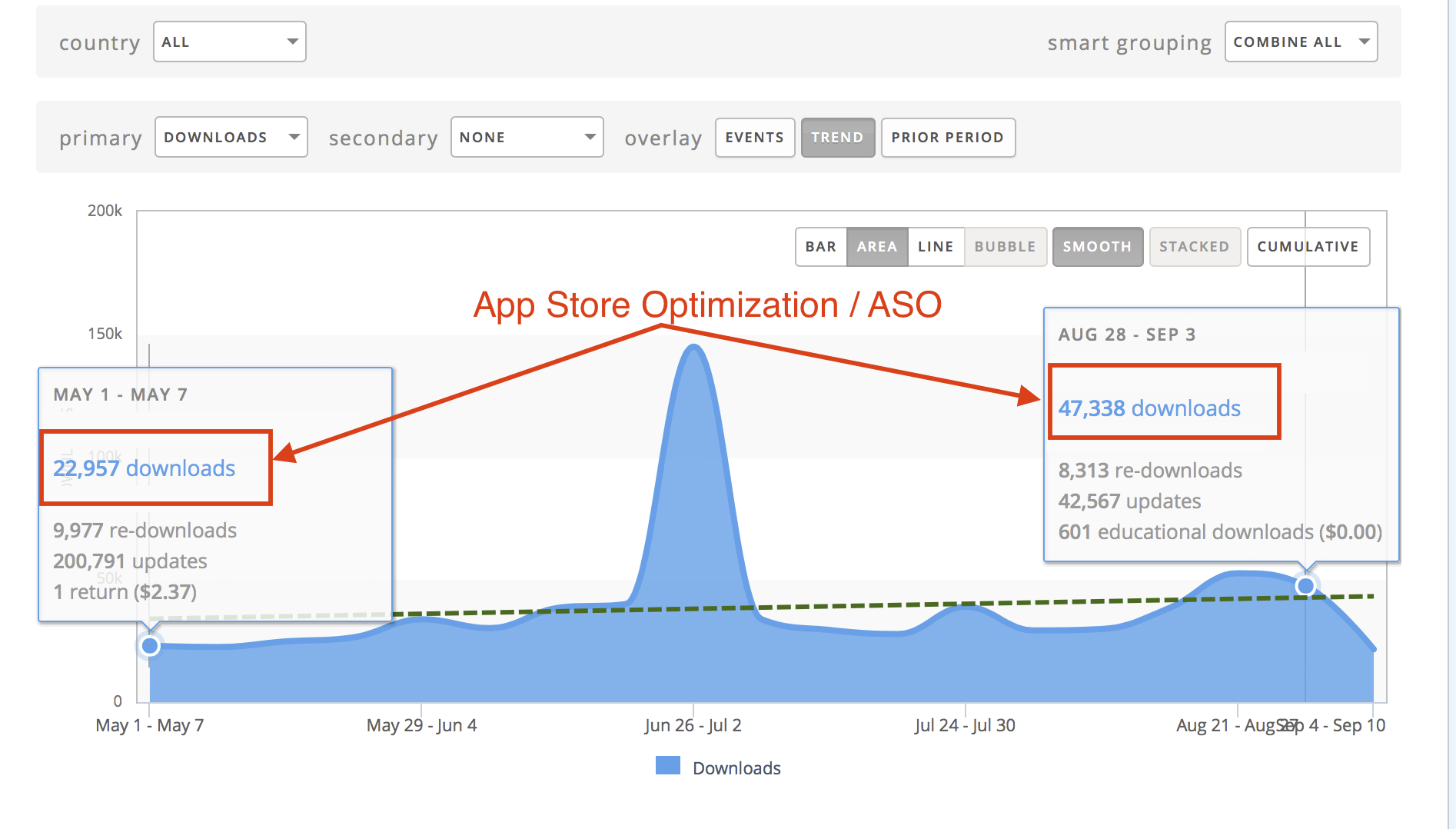 At the time, I also stopped showing ads in both Facebook Ads and Google Adwords. Without spending a single penny on Ad network like Facebook Ads and Google Adwords I am able to get 2X more users. And fortunately the retention rate is better.
Let me explain, why user retention better by ASO and not by spending money on ads.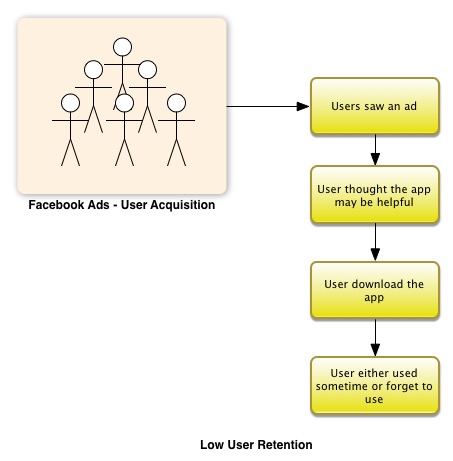 When people see an ads of app, they may think to use the app later and download. Sometimes they will use it and delete it if not like and sometimes they forget to use it. As a result low retention rate.
But people, who search an app and found your app in search result, if he download the app there is high chance he will use it more because he is really looking for it.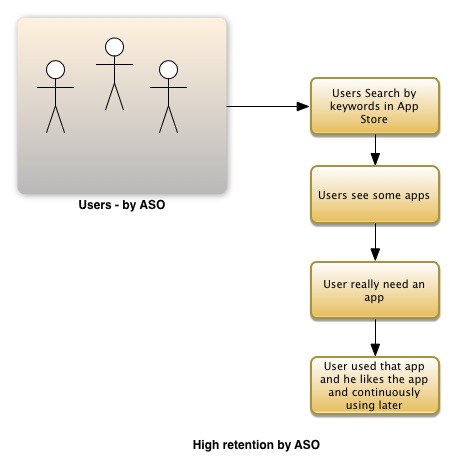 So when you invest money to market your app, ask yourself what is more important for you.
If you just launching an app, everything is very important. But if your app is in the store for some time and got some users but have low user retention, then most probably you need to focus more on ASO.
ASO is a big topic and I will try to publish more articles about that in future. But in internet there are many resources from where you can learn more about it.
Remember,
"Feed the hunger if you want to make someone happy."
Tags:
acquisition
,
ads
,
adwords
,
android
,
app store optimization
,
apps
,
aso
,
download
,
Facebook
,
free
,
freemium
,
google
,
iOS
,
ipad
,
iphone
,
marketing
,
Mobile
,
monetization
,
revenue
,
users