Njump my first arcade game released today
---
I am happy to announce my first arcade game released today in Apple App Store. I started develop this game in 11th January 2016 and submitted the first version in 20th May, 2016. Apple is very fast within 30 hours they reviewed and approved my game. This is my 11th iOS game and first arcade game. This is my 2nd game that I developed using purely swift language and Apple SpriteKit framework.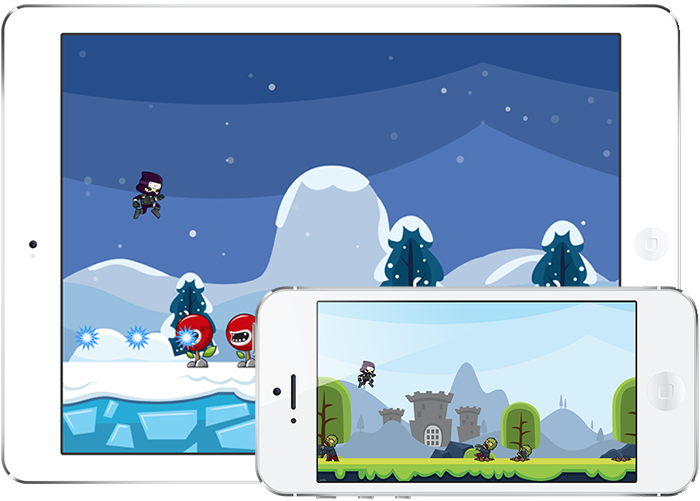 My first game developed using Swift language and SpriteKit framework is Find Da Pair a physics based game. Which I used as a test project to learn Swift and SpriteKit.
Basically Njump is a jumping game, where player have to guide ninja to take right jump at the right time to avoid enemies and obstacles. If ninja touched with them game over. So here is a quick game play video.
There are six missions in the game currently. A new player can play only the first mission. When he will reach 15M minimum distance in first mission, 2nd mission will be unlocked. All other missions follow the same way.
Each mission is designed with different kind of static and moving obstacles, fire, enemies. Some enemies can walk, jump, fly, run even can shoot. I designed the game with interval complexity. So for people who like challenging this is a great way to have fun.
Reason to use SpriteKit and Swift:
As I have been developing iOS apps and games since 2010, so I have a good experience of Apple's programming language Objective-C, Apple's technology and framework. Swift is a modern, easy and powerful language. And I had experience of using Cocos2D framework. SpriteKit is in many ways similar like Cocos2D. So it was easy for me to learn SpriteKit quickly. And the level designer thing in XCode make it much faster to design the levels. The only downside of using SpriteKit is that I can not use the same codebase to publish for other platform like Android.