Importance of iOS App Name In The Store
---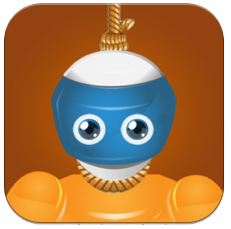 Since 2010 we have been developing and publishing iOS applications in the Apple Store, we got different kinds of experience. Today I want to share one of several experience with my blog readers who have interest in the mobile app market.
How much importance have an app name in the market?
It's really very important. App name is crucial that may attract and distract users to download the app. Let me tell you a real app experience story. We develop and release the first version of Hangman Game in July 2012. At the time there are many Hangman style game. So it's really tough to get a suitable name, like domain name. If someone already used a name you can't use the same name in the store. So we used "Hangman Pro" at that time. The initial download and regular download was good.
After few months, we implemented Multiplayer feature so we changed the app name to "Hangman Multiplayer". Still the download was good.
A couple months ago we redesigned the game interface, used a real boy face and figure and suddenly many people wrote bad review in the store by mentioning that we should not use a real face in the Hangman game.
So we were thought a lot and used a robot figure instead of real boy and also changed the app name to "Hangbot". After released of this version, we saw a big download dropped almost 50% download dropped. We were worried about it why the download dropped. Then I searched in store "hangman" and I saw my app was not listed in the search result as the name didn't have the term "Hangman", though I provided keywords in the app description where "hangman" is mentioned.
But no way, most probably Apple gives high priority to the app name rather than app keywords. So we again re-release the game by changing name "Hangman Multiplayer Vocabulary Building Game" and after this release the download restored as previous. So we are happy and learned an importance lesson.
So the lesson we learned is that:
If you clone a common app or game, use the common name that people already know. Until you make a totally unique app or game you don't need a unique term. You may use the modified version of the common name by adding unique terms.
In the app business, do research by changing the app name if you don't see good download.
You can change the app name only if you are going to submit a new version of the app.