How to avoid disabling Google AdMob ads display in your app
---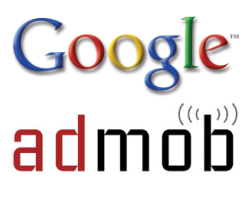 If you're developing mobile apps specially freemium apps, in most cases you earn money by in app purchase and showing ads display. Generating revenue by showing ads is common in freemium apps. Since 2010, I use mobile advertising in my mobile apps to generate revenue. In this 6 years, I experienced good things as well as pitfalls. I lost money by using Mobclix long ago, Google AdMob disabled my account and after appealing enabled it, I became a featured app developer by Google AdMob. So many experience I can share. Today I will share one recent experience of me that every mobile developer should be care of.
Google AdMob is very serious about their policy. They have some strict rules, if you follow you'll be safe, if you don't follow in long run suddenly your app may disabled by Google for showing ads. But the good thing is, if you fix the mistakes and appeal they will re-enable it. But please remember, there are still many apps violating Google's policy but still the ads showing, its really up-to Google. If the app generate  better revenue, I guess Google checks it occasionally.
So lets start
Full screen / interestial ads
Rule 1
Never show the full screen ads unexpectedly. If you want to show at launch, first show a loading indicator and pause the background screen and show the full screen ads.
Rule 2
If you want to show the full screen ads after a period of time, like 50 seconds later, then follow the rule 1.
Rule 3
Best way to show full screen ad is, if user click a button you load the next page, pause it by showing a loading indicator and then show the full screen ad. So there is no chance user will click mistakenly and Google penalized your app.
Google Policy: AdMob interstitial ad guidance
Banner Ads
Rule 1
Google prefer to show banner ads top or bottom not nearest to any button so that user can not click it mistakenly. Also they don't prefer to show ads that overlap content. If it overlap with background and no nearest button then no problem, but if it overlaps like table view or under the banner there is some content user may want to see, they may penalized your app.
So if you can change the layout to show the banner ad perfectly then do it. If you need to add banner ad top of any content, then my advice, do not use Google AdMob banner at all, rather use some other provider's banner ads. For me, I don't see any problem arise by Apple iAd, Facebook Audience, MoPub, Millennial Media and MdotM.
Google Policy: AdMob Banner ad guidance
Basically most cases reported in web are from Google AdMob, as it has been doing ad business since long time. Most of the other partners make the eCPM much lower instead of disabling ads. So its up-to developer which service provider they will use in their app to generate revenue.
Tags:
admob
,
android
,
apple
,
Audience
,
Facebook
,
freemium
,
google
,
iad
,
iOS
,
mdotm
,
Media
,
Millennial
,
Mobile
,
revenue