Twitter like p2 theme for wordpress
---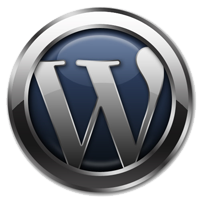 Sometimes short message posting looks far better than a long posting. For this purpose you can use twitter or facebook fan page. Facebook fan page is better than twitter in one sense is that, you can attach video, image and  your message could be long than twitter. Though we use fan page or twitter to inform our friends or connection about our status or some news.
If you want a twitter and facebook fan page like features for your own purpose,  where you can publish full post or short message, attach image/video whatever then you can use wordpress and p2 theme.  P2 theme is excellent. You can also use p2 theme as group blog for short update.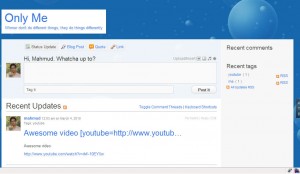 Check out my personal short message page . Its very easy to setup p2 theme. You have to just installed wordpress in your own domain and then just upload the p2 theme and activate. Super easy right?
So at a glance look at the features of p2 theme:
Twitter like interface
You can publish message more than 140 chars
You can also publish full post that contains title, body
In each message you can add tags
Live tag suggestion
You can post message in the front page
You can use as a group blogging
You can show or hide comments below each post for tidy look
You'll get real time notification when new comment or updated is posted
You can use some keyboard shortcuts