Running subversion on windows 7
---
Yesterday I upgraded Windows 7 Home Premium from Windows Vista in my main laptop. Today I found subversion, tortoise svn, netbeans svn are not working. Its a very bad situation because without SVN I couldn't work. Today I spent more than 4 hours to find solution and at last I got the solution.
So here I'm describing how I made subversion working in my windows 7 home premium. So if you're facing same problem in your windows 7 then you may try to check these issues:
1.First check if your windows firewall blocks svn port or not. Normally svn use 3690 port. So if this port is blocked by firewall then you have to make it open. Go to Control Panel\All Control Panel Items\Windows Firewall and click Advanced Setting. Then click Inbound Rules and New Rules. Here select port and provide the port number. Do the same thing for TCP and UDP. And also repeat the same action in Outbound Rules. Then restart the computer and check if SVN works or not.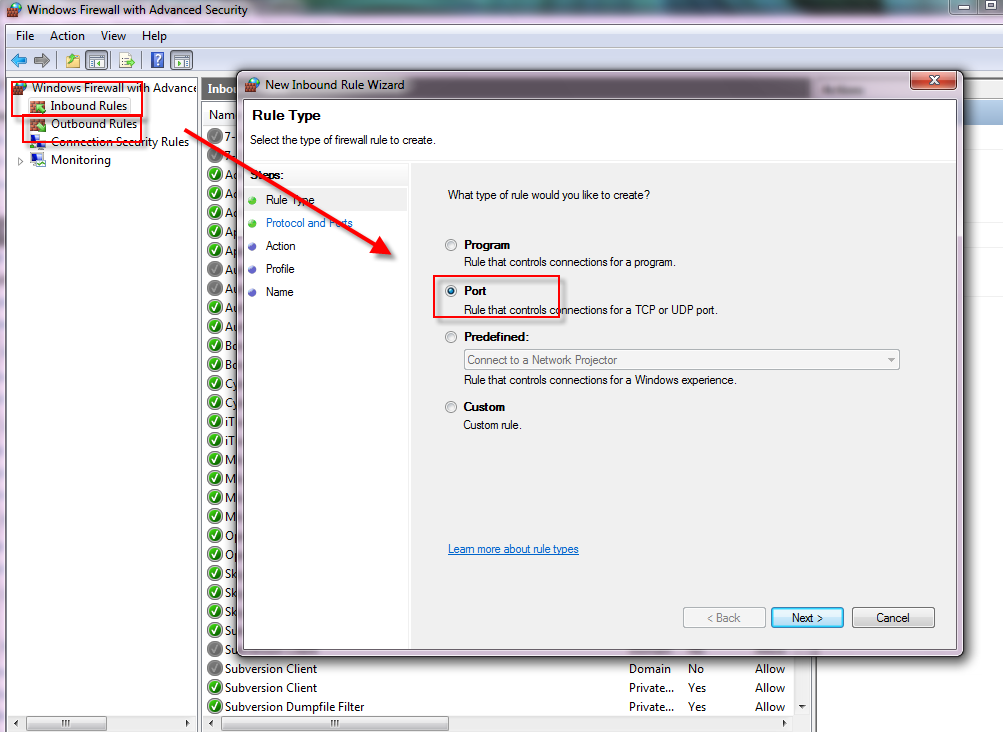 2. If SVN works then enjoy. If not then check which antivirus you use. I use BitDefender. I opened ports in windows firewall but svn wasn't working until I disabled BitDefender. Then I found If I turn gamemode on in bit defender then svn works. So I changed some options in BitDefender and found SVN works nicely in my windows 7. So check your antivirus guard.
By the way in my netbook I use Ubuntu 9.10. Ubuntu is also one of the best OS.
Hope this article will help you
🙂