My Personal Web Hosting Experience
---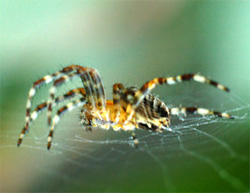 Let me tell you a story about my experience regarding web hosting, cdn technology, domain registration company. In 2007 I first bought a shared hosting from a local (Bangladeshi) company named CronySoft.com. Their service and supports are good and cheap in Bangladesh.  Later I found that they provide their hosting from hostmonster.com
In 2008, first time I bought shared hosting account and domain from GoDaddy.com using my debit card. I've still one of my site is hosted there as I bought for 3 years hosting.  I don't like their control panel to mange my host. It looks slow for me.  And regarding their server, if you host facebook application that has low traffic sometimes you'll see timeout. So think what happen if you have moderate level traffic application. I think their server is sharing many accounts and thus response time is slow most of the time. I don't recommend Godaddy for any purpose.
In 2009, I bought another shared hosting and domain from umbrahosting.com. Their service and support was awesome at the first time. Their server is very good as they share few accounts per server. I've no complain to their server, if you host your facebook application you'll get very good server response time. You can also use their shared hosting for moderate level traffic for your site. But some months ago I found downtime of my site in their server. When I sent ticket to them they solved it after 8 hours. So I'm very much angry about their support. Just imagine your high priority ticket is not solved within 8 hours. Though they have a chat system but most of the time that is unavailable. Another interesting thing is that, I ordered a managed VPS with CPanel + WHM from them and they took more than 24 hours to setup fully. And when I going to test I found php is not working. I canceled that VPS after 2 days and later I canceled my shared hosting from them. If you need less support but cheap and good performance shared hosting then definitely go with them.
In middle of 2009, I bought a server from Rackspace Cloud, and it was awesome. If you have a web site or applications that are getting high traffic, you should definitely go with them. You can buy one, two… many servers from them as you want. When you don't need a server you can just delete that from your account and you've to pay for what you have used.
In the late 2009, I bought an unmanaged VPS (virtual private hosting) from hostlatch.net. Price is cheap as I bought in Christmas offer.  I am using free webmin+virtualmin to manage that hosting myself.  Never buy from this company. Their server performance is very bad. I'm totally disappointed about their server performance and I lost some regular users from my facebook application.
In 2010, I first bought shared hosting from hostmonster.com and I'm quiet unhappy about their server performance and so why I moved to hostgator.com shared hosting. I'm using hostgator.com's business plan for shared hosting that has a free dedicated IP and SSL. I found hostgator's server performance is very good. Regarding support hostmonster and hostgator have serious in their supports. You can chat any time with them. They response fast and I appreciate their supports.
If you want to store your static files in CDN, then you should select rackspace cloud files over Amazon S3. Amazon s3 is slower than rackspace cloud files. I'm currently using rackspace cloud files and I recommend it to others.
To register domain, I recommend name.com. Their service is awesome and their DNS servers update quickly. They also provides free private whois and google apps including system.
Before you buy hosting from any company you should check reviews from webhostingtalk.com . And also never forget to see TOS of a company before proceed. Some companies like hostgator, hostmonster, umbrahosting accept 30 days unconditional money back guarantee and prorated refund when cancel account after 30 days. So you've no chance to loose your money if you don't like their service.