Xcode Show Tab Bar Helps to work on multiple file quickly
---
Many of us iOS developers do not know the tab bar things in Xcode. Because by default tab bar is not shown when we launch Xcode iDE. I also figured it out very lately. Though in one window you can back and forth by clicking the top arrow but for me tabs is the best way to work faster. If in your Xcode you don't see the tab bar then click View->Show Tab Bar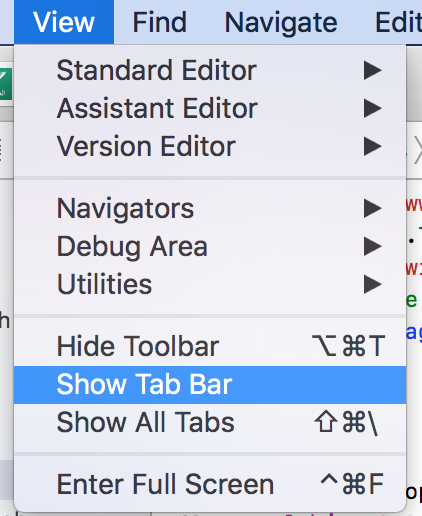 It really helps to work faster.
Recently I am working on a new project, and when I am writing some functions in a class file, in one tab I opened the file and in another tab I write unit tests for some of those functions.
Also by clicking CTRL + TAB in keyboard you can back and forth between tabs easily.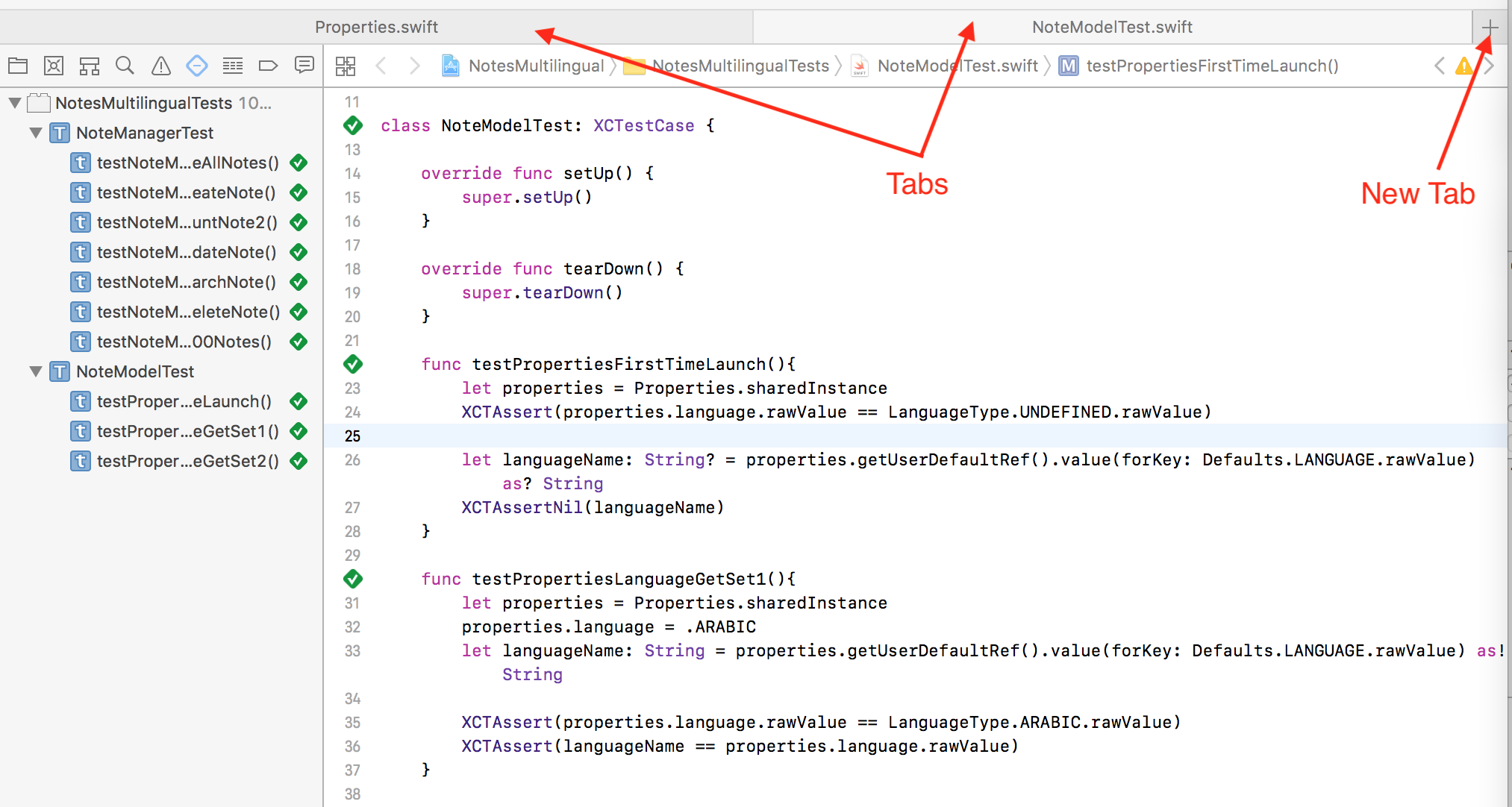 Tags:
coding
,
development
,
IDE
,
iOS
,
ipad
,
iphone
,
objective c
,
programming
,
software
,
Swift
,
xcode