Must add fan box in your facebook app or site
---

Suppose you've a facebook page or you are a developer of facebook app. Now you really want that many users become fan of your app or page.
Now here I'm describing how will you inform people about your app and show them the path to become fan.
For page Owner:
If you have facebook page and your own site, you can easily integrate fan box in your site. So the viewers of your site be informed about your facebook page and will become fan. So if you visit your facebook page and you're an admin, then you'll see below option at top left side of your page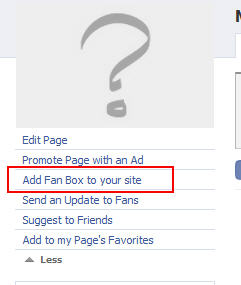 If you click 'Add Fan Box to your site' you'll surely visit in this link: http://www.facebook.com/facebook-widgets/fanbox.php?page_id=xxxxxxxxx (where page_id = your page id)
Here select and customize the options and you'll get a javascript code, now add that code into your site. You'll see fan box in your site like this: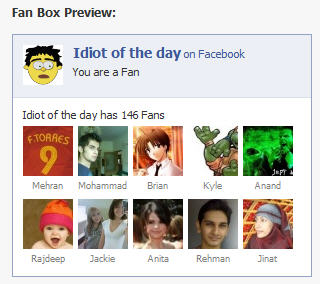 So viewers of your site will inform about this facebook page, and will get interest to become fan.
For application developer:
The process is same for application fan box as I described above. But If you want to add fan box in your facebook application, then you've to done it in different way.
first get javascript code as the process I described earlier
now copy that code and paste in a new file suppose fan.html in your application's server path (callback url). suppose if your application calls http://domain1.com/myfb/index.php then your fan.html should be select like http://domain1.com/myfb/fan.html
now in your facebook app's canvas page add a iframe and show the path like below

<fb:iframe src="http://domain1.com/myfb/fan.html" width="250" height="70" scrolling="no" frameborder="0" />

please update width and height according to fan box.
So why you should add fan box in your app's canvas page?
Because, your app's users will see an easy way to visit the app's page and can become fan of your app just one click!
For more info please visit: http://wiki.developers.facebook.com/index.php/Fan_Box