How to Develop & Test Facebook Connect Application Locally
---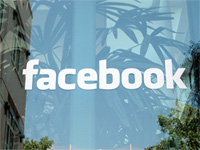 Most of the time people write code locally, upload them in remote server and test whether his facebook connect base application works or not. They either has a domain name or a dedicated IP address. Because when we create a facebook application we have to provide an URL in the setting page. In this tutorial I'll show you how to develop and test facebook connect base application locally. This tutorial will only work for facebook connect base application or website, not for facebook Iframe base canvas or page application.
Case:
We want to develop a facebook connect base website/application
We want to test everything in our laptop or local pc not on the remote server
Suppose we don't have a dedicated IP address or any domain
I assume that you're using mac (as I do), if you're using linux or windows then you've to learn how to create virtual host in your local pc.
Solution:
Step 1:
To learn how to develop facebook connect base application checkout the following tutorial
Step 2:
Create a virtual host in your pc. I'm using MAMP Pro its super easy for mac to create virtual host using this tool. I created a virtual host named fblatestphotos.com in my local pc. You've to also set the local folder where you'll store file for this host. After successfully setup everything you've to click apply then the apache server will restart. Now I can browse http://fblatestphotos.com:8888/ successfully in my pc.
If you use other operating system or different tool please google and explore how to create virtual host in your local pc.
Step 3:
Now create a facebook application or use your old facebook application and change the setting. In the Site URL field set the local virtual hosting address, in my case it is http://fblatestphotos.com:8888/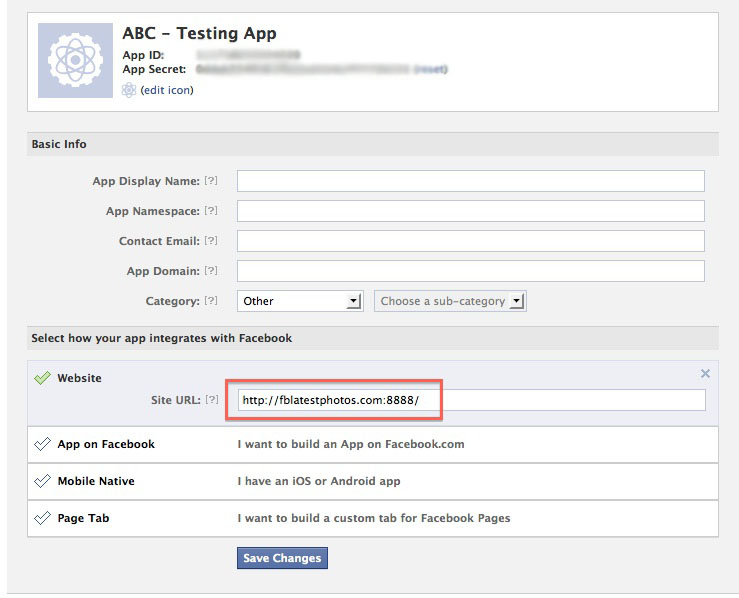 Step 4:
Now follow step 1 and download any of the source code from the tutorials of Step 1, move the code in the local folder that you're using as the virtual host folder. Then update the App ID and/or App Secret in the config file of the source code.
If you do everything successfully then you should able to test the application successfully in your local pc. And it saves lots of time as you'll test locally. Additionally if you don't have dedicated IP or domain you don't have to worry as you could test application locally now. Hope it helps.