Deprecated REST API Methods 2010
---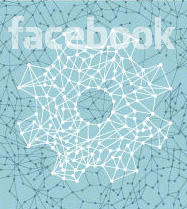 Each year facebook changes many things, if you're facebook developer from the earlier stage you'll know it better than the new developers. Facebook's biggest change was 3/4 months ago that is called graph api. Graph Api is really awesome to work with.
Beside Graph Api we still can use old REST api using the latest sdk from facebook. But facebook will deprecate some REST methods end of this year. So if you're using any of them in your application its better to remove that.

The following API methods are deprecated and will not be available after end of this year:

Infrequently Used REST APIs
* admin.getMetrics
* auth.getappPublicKey
* auth.getSignedPublicSessionData
* auth.promoteSession
* auth.renewOfflineSession
* connect.getUnconnectedFriendsCount
* connect.registerUsers
* connect.unregisterUsers
* fbml.deleteCustomTags
* fbml.getCustomTags
* fbml.registerCustomTags
* pages.blockFan
* permissions.checkAvailableApiAccess
* permissions.checkGrantedApiAccess
* permissions.grantApiAccess
* permissions.revokeApiAccess
* profile.getFBML
* profile.getInfo
* profile.setFBML
* profile.setInfo
* sms.canSend
* sms.send
FQL Tables
* Metrics FQL – Please use the insights table instead.
Datastore API
* data.createObject
* data.createObjectType
* data.defineAssociation
* data.defineObjectProperty
* data.deleteObject
* data.dropObjectType
* data.getAssociatedObjectCount
* data.getAssociatedObjectCounts
* data.getAssociatedObjects
* data.getAssociationDefinition
* data.getAssociationDefinitions
* data.getAssociations
* data.getHashValue
* data.getObject
* data.getObjectProperty
* data.getObjects
* data.getObjectType
* data.getObjectTypes
* data.getUserPreference
* data.getUserPreferences
* data.incHashValue
* data.removeAssociatedObjects
* data.removeAssociation
* data.removeAssociations
* data.removeHashKey
* data.removeHashKeys
* data.renameAssociation
* data.renameObjectProperty
* data.renameObjectType
* data.setAssociation
* data.setAssociations
* data.setHashValue
* data.setObjectProperty
* data.setUserPreference
* data.setUserPreferences
* data.undefineAssociation
* data.undefineObjectProperty
* data.updateObject
Reference: Deprecated REST APIs