Add comments features in your fanpage
---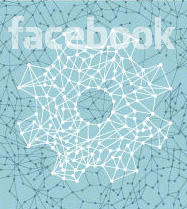 Suppose you have some products to show your fanpage and you want to know what comments user made about those products. Then you can easily use facebook's comments plugin to make this feature.
Its very easy to add comments. Using static fbml app and simple xfbml codes you can make this feature.
To get xfbml code
Fill the Unique ID with a name
Specify width and number of comments value
Click Get Code
You'll get code like

<fb:comments xid="nt"></fb:comments>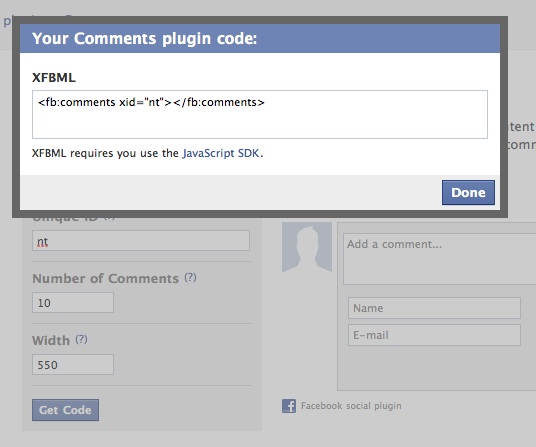 Now paste that code below of your product in the static fbml app.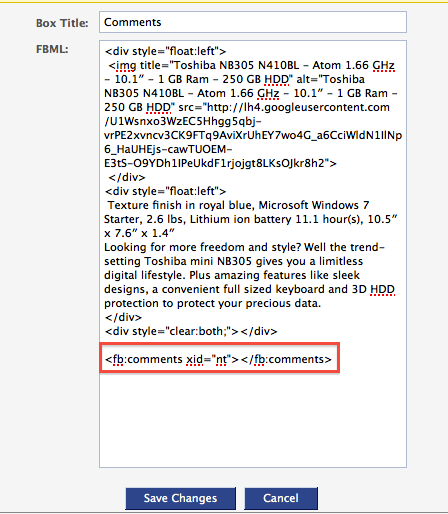 And finally click Save Changes to save the code. Now visit the appropriate tab to see the comments feature. Here is my demo.