A Basic facebook fanpage template
---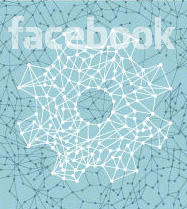 Sometimes you may need to make a page tab for your facebook fan page. If you need fanpage tab, you can easily add static fbml application in your fan page and customize the page using some xfbml tags and basic html/css/js. Here I provided a basic fanpage template. You can customize and use this code for your fanpage easily.
Features:
1. Easy CSS and HTML
2. One simple javascript function to show the invite box
3. Share Button
4. Fan and non fan detection code.
5. You can show special information only for fan, so this inspires user to be fan of your page.
But please remember, you've to fully customize the code for your purpose. I've just provided some functional code that you can easily use for your purpose. And to check fan detection code, you must have to check as non-admin of the page.
*** First checkout the fanpage demo
*** Now download the full code and follow the readme file.
Template Code:

<!--
    @file: Facebook Fan Page Template
    @author: Md. Mahmud Ahsan (http://thinkdiff.net)
-->

<style type="text/css">
    .header_1{
        float: left;
    }
    .header_2{
        float: left;
    }
    .clear{
        clear:both;
    }

    .nonfan{
        height: 1240px;
    }

    .fan{
        position: absolute;
        top:2px;
        left:0px;
        width:100%;
        background-color:white;
    }
    .comment{
        max-height: 300px;
        width: 400px;
        overflow: auto;
    }
</style>

<script type="text/javascript">
    function showInvite(){
        document.getElementById('invite_box').setStyle('display', 'block');
        document.getElementById('binvite').setStyle('display', 'none');
    }
</script>

<!-- start non-fan part -->
<div class="nonfan">
    <div class="header_1">
        <img src="http://ithinkdiff.net/images/heading.jpg" alt="Fanpage Template" />
        <br />
        <br />
        <!-- Change this description -->
        It is a long established fact that a reader will be distracted by the readable content of a page when looking at its layout. The point of using Lorem Ipsum is that it has a more-or-less normal distribution of letters, as opposed to using 'Content here, content here', making it look like readable English. Many desktop publishing packages and web page editors now use Lorem Ipsum as their default model text, and a search for 'lorem ipsum' will uncover many web sites still in their infancy. Various versions have evolved over the years, sometimes by accident, sometimes on purpose (injected humour and the like).s
    </div>
    <div class="header_2">
        <br />
        <h2 style="color:red">Become Fan by clicking above LIKE button</h2>
        And see the full page and special information for you.
    </div>
    <div class="clear"></div>
</div>
<!-- end non-fan part -->

<!-- start Fan Part only those users who like the page will see the below information -->
<fb:fbml version="1.1">
    <fb:visible-to-connection>
        <div class="fan">
            <img src="http://ithinkdiff.net/images/heading.jpg" alt="Fanpage Template" />
            <br />
            <br />
            <!-- Change this description -->
            It is a long established fact that a reader will be distracted by the readable content of a page when looking at its layout. The point of using Lorem Ipsum is that it has a more-or-less normal distribution of letters, as opposed to using 'Content here, content here', making it look like readable English. Many desktop publishing packages and web page editors now use Lorem Ipsum as their default model text, and a search for 'lorem ipsum' will uncover many web sites still in their infancy. Various versions have evolved over the years, sometimes by accident, sometimes on purpose (injected humour and the like).s

            <br />
            <br />
            <!-- special information if you like to show your fans of your page -->
            <h3>Special Information Only For Fan</h3>
            <ul>
                <li>You can access <a href="#">Special Promotion</a></li>
                <li>Lorem Ipsum is simply dummy text of the printing and typesetting industry.</li>
                <li>Lorem Ipsum is simply dummy text of the printing and typesetting industry.</li>
                <li>Lorem Ipsum is simply dummy text of the printing and typesetting industry.</li>
                <li>Lorem Ipsum is simply dummy text of the printing and typesetting industry.</li>
                <li>Lorem Ipsum is simply dummy text of the printing and typesetting industry.</li>
                <li>Lorem Ipsum is simply dummy text of the printing and typesetting industry.</li>
                <li>Lorem Ipsum is simply dummy text of the printing and typesetting industry.</li>
                <li>Lorem Ipsum is simply dummy text of the printing and typesetting industry.</li>
                <li>more...</li>
            </ul>
            <fb:share-button class="meta" type="Fanpage_Template">
                <meta name="medium" content="fanpage"/>
                <meta name="title" content="Fanpage Template"/>
                <meta name="description" content="It is a long established fact that a reader will be distracted by the readable content..."/>
                <link rel="image_src" href="http://ithinkdiff.net/images/heading.jpg"/>
                <link rel="target_url" href="http://www.facebook.com/thinkdiff.net?v=app_10442206389"/>
            </fb:share-button>
            <br />
            <br />

            <a id="binvite" href="#" onclick="showInvite(); return false;">Invite Your Friends</a>
            <!-- Facebook Invite Box Part Start-->
            <div class="invite" id="invite_box" style="display:none">
                <fb:fbml>
                    <fb:request-form
                        action="http://www.facebook.com/thinkdiff.net?v=app_10442206389"
                        method="POST"
                        invite="true"
                        type="Fanpage Template"
                        content="I like this Fanpage Template and sharing with you. <fb:req-choice url='http://www.facebook.com/thinkdiff.net?v=app_10442206389' label='Accept' />"
                        >

                        <fb:multi-friend-selector
                            showborder="false"
                            actiontext="Invite your friends to join on Fanpage Template">
                    </fb:request-form>
                </fb:fbml>
            </div>
            <!-- Facebook Invite Box Part End -->
        </div>
    </fb:visible-to-connection>


Read Me File:

Template.html contains all the code needs to build your facebook fan page template.

Features:
    1. Easy CSS and HTML
    2. One simple javascript function to show the invite box
    3. Share Button
    4. Fan and non fan detection code.
    5. You can show special information only for fan, so this inspires user to be fan of your page.

How to install:
    1. First visit http://thinkdiff.net/facebook/customize-facebook-fan-page-by-static-fbml-app/ and learn how to use static_fbml app.
    2. Then just copy paste the above code and save in the static fbml app.
    3. Then visit the tab you created in your fan page.
    4. You can easily modify the html/css code in template.html to make nice outlook of your fan page.
    5. In this code you'll find
       1. Share Button
       2. Invite Box to invite facebook friends.

    6. In code look the comments carefully <!-- start non-fan part --> and <!-- start Fan Part only those users who like the page will see the below information -->
    7. So if you want some normal information to show your facebook user add/modify code within <div class="nonfan">
    8. If you want to show special information only for fans of your page then add/modify code within <div class="fan">

Notes:
    1. Update all urls "http://www.facebook.com/thinkdiff.net?v=app_10442206389" and paste your facebook fan page url
    2. Update all text "Fanpage Template" with your fan page name.

Reference:
    1. http://thinkdiff.net/facebook/how-to-detect-fan-of-a-facebook-page/
    2. http://wiki.developers.facebook.com/index.php/Fb:share-button

Hope this article will help you to make useful fanpage.